We support a number of charities including local, national and global campaigns.
Recent appeals we have supported include: CAFOD's 'Give it up Campaign' where children raised over £1000 to support families living in poverty abroad.
Operation Christmas Child – The Samaritans' Christmas Shoe Box Appeal. This year we collected over 100 boxes to be sent to children all over the world.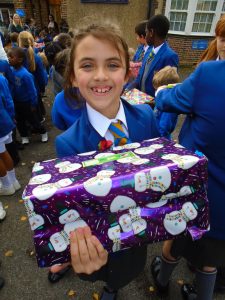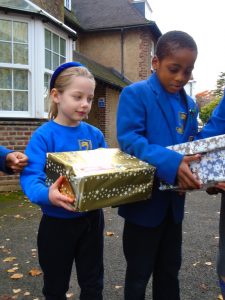 Purley Food Hub – In November we donated over 200 items to Purley Food Hub as part of our Harvest celebrations.