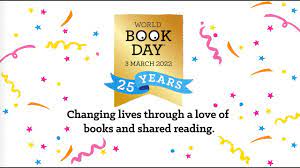 Next Thursday (March 3rd) is once again World Book Day.
Pupils (and Staff) are welcome to come to school dressed as their favourite literary character and share their favourite books with their friends.
Book tokens will be given to each student on the day. Tokens can be used to purchase selected books as detailed on the voucher.
We look forward to seeing the children in their costumes for what is always an enjoyable day.