Laleham Lea actively promotes British Values in our community.
The Catholic faith that we share at Laleham Lea gives us the vision of what we are and what we are called to be as individuals and as a community. We aim to be the best we can be as human beings.
The Government emphasises that schools are required to ensure that key 'British Values' are taught in all UK schools.  The government set out its definition of British values in the 2011 Prevent Strategy.
The five British Values are:
Democracy
The rule of law
Individual liberty
Mutual respect
Tolerance of those of different faiths and beliefs
We explore these values through our assemblies, RE curriculum and PSHE work.
Our Student Council Elections demonstrate democracy in action with each class electing their Student Council representatives each year to represent their school.Our Eco Warrior sits on the School Council; together they have been responsible for the redesign of the website, the playground, the Nature Trail, our recycling bins. Along with all our Students, our Student Council and Faith Monitors lead the way in upholding our School Prayer, our Mission Statement and British Values at Laleham Lea.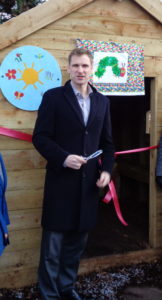 Understanding Democracy
We welcomed M.P Chris Philp to officially open our Nature Trail which was designed and funded by our PTA. Chris discussed the election process with the Students and inspired them to perhaps be future Members of Parliament.
We welcomed the Lord Mayor who visited the Students to explain her role, the election process and the contribution to the local community.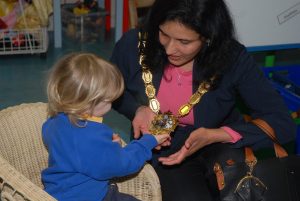 We welcome members of our local community who uphold the rule of law and the British Constitution and help to protect our Citizens. The Police, Fire Service, Doctors and Dentists have all visited Laleham Lea to discuss their roles in the community.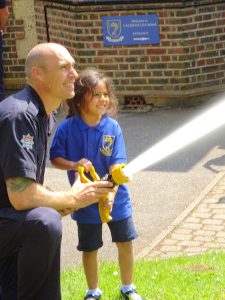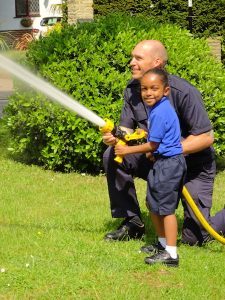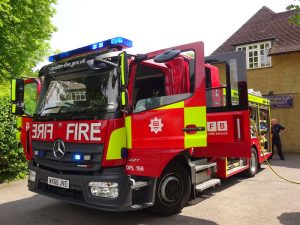 Pupils visit the Houses of Parliament to watch live debates and are given talks on the democratic  process.