From a young age Laleham Lea pupils are encouraged to develop their performance skills and the Nursery and Infant classes perform in annual Nativity and Summer Musical productions.
Click here for pictures from the Nursery and Reception Nativity and click here for pictures from the last Year 1 and Year 2 Nativity.
From Year 3 Laleham Lea pupils take part in weekly Drama lessons with our Italia Conti Drama specialist and LAMDA examiner Mr Mcdowell who prepares them for their LAMDA performance examinations.
By taking part in LAMDA qualifications pupils build self-confidence and presentation skills and develop strong speaking voices.
Over the last few years our pupils have achieved fantastic results in their LAMDA examinations:
2020 – 17 Distinctions, 12 Merits
2019 – 21 Distinctions, 8 Merits, 1 Pass
2018 –  5 Distinctions, 21 Merits and 8 Passes.
Pupils are encouraged to take part in group performances and role plays and Year 6 pupils lead our Junior School in a Summer production each year. This year's production was 'Pirates of the Curry Bean' Click here for more pictures from the show.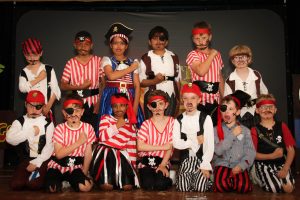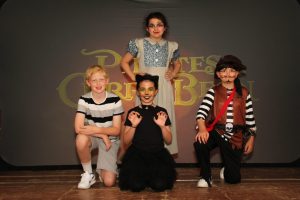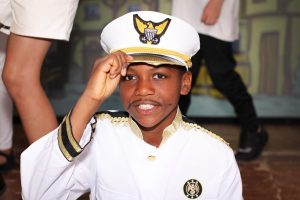 2018's Summer Production was 'Dream on' an adaptation of William Shakespeare's 'A Midsummer Night's Dream'. Click here for more pictures from the show.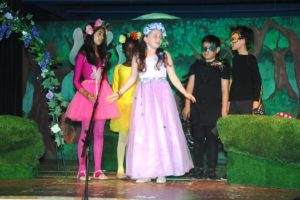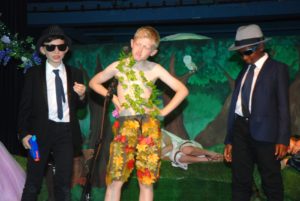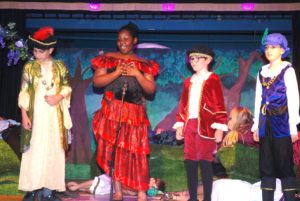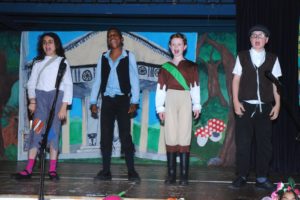 Previous Year's Productions:
2017 – The Trolls
2016 – The Tinder Box
2015 – Hoodwinked