Laleham Lea offers a variety of specialist Lunchtime and After School Clubs to support and enhance our Curriculum. Our timetable includes something for all interests from Music and Sports to Latin and Art.
Many Clubs are included in the School Fees, however those which are run by external providers do attract an additional charge.
Clubs for Autumn 2019 include: Latin, Fencing, Chess, 11+ Booster, Reading, Art, Computing, French, Music Theory, LAMDA, Football (2 separate clubs for Infant and Junior Students), Tennis, Ballet, Games (PE), Travel the World, Prayer Club, Scrabble, Lego.
Current Club Providers include: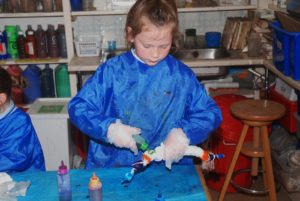 Extra-Curricular Activities Timetable – Autumn 2019
Please Click here to download the latest Club Timetable.
Music Lessons
A number of talented, specialist Peripatetic staff give individual tuition in a variety of instruments including Clarinet, Violin, Organ, Flute, French Horn, Oboe, Saxophone, Piano and Guitar. Our Peri Music Teachers include Peter Long who is the Musical Director of Ronnie Scott's Big Band.
Lessons either take place during school time, or before/after school. Please see school office for more information/prices.