We are fortunate enough to have our own Art room where Pupils are encouraged to be creative and explore numerous artistic mediums and techniques.
From Year 1 Pupils enjoy a specialist Art lesson, learning from various artists and taking inspiration from different cultures through history which is often linked to classroom topic work.
Themes are interpreted in many different formats and lessons focus on developing techniques, drawing skills and creativity.
Some examples of recent Year 5 work on Monet: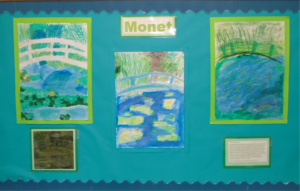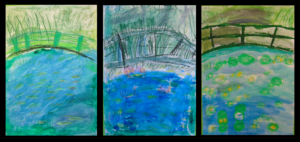 Our Year 6 Students created a fantastic depiction of Leonardo de Vinci's 'Last Supper', which is on display in the Long Room.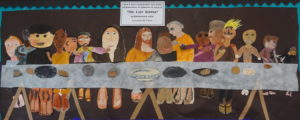 Art Club runs twice a week on Wednesday and Friday after school and is always a popular choice for all age groups.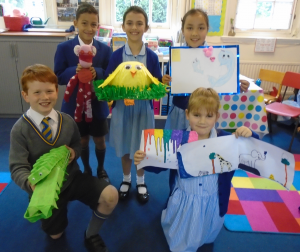 Art Competitions are run on a regular basis and the standard of entries is always very high with children using their imagination and creativity to interpret the given theme.